PRIVATE TRIPS ONLY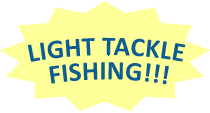 Captain Dan's Blog
Saturday, April 19, 2014 - 10:07pm
monster permit !!!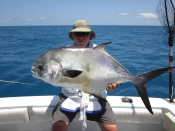 Today I fished a ship wreck in 1000ft and another deep reef in 140ft of water. Again today the action was non stop! We caught 9 mutton snapper up to 14lbs, 1 30lb permit, a few small amber jacks, 1 yellow jack and released a few big sand bar sharks all over 100lbs. We also fought a nice hammer head shark for short wile. Some sharks are just to big to get beside the boat

As Seen On TV Sportsman Channel PBO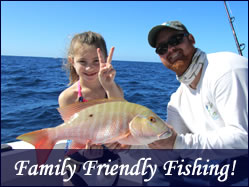 sharks
is RED HOT
right now !!!!!
Have a question? Click here to email Captain Dan Directly.
Fishing Calendar

Apr
May
Jun
Jul
Aug
Sep
Oct
Nov
Dec
Jan
Feb
Mar
amberjack
+++
+++
+++
+++
++
++
++
+
++
+
+
++
black fin tuna
+++
++
++
+
+
+
+
++
+++
+++
+++
+++
cobia
+++
++
++
+
+
+
+
+
+
++
+++
+++
dolphin / mahi mahi
++
+++
+++
+++
+++
++
+
+
+
+
+
+
grouper
+++
+++
++
+
+
+
+
+
++
++
+++
+++
king fish
+++
++
++
+
+
+
+
+
++
++
+++
+++
mangrove snapper
+
+
++
+++
+++
++
+
+
+
+
+
+
marlin
+
++
+++
+++
+++
++
+
+
+
+
+
+
Mutton Snapper
++
+++
+++
++
++
++
++
++
+++
+++
+++
++
permit
+++
+++
+++
+++
+++
++
+
+
Sailfish
+++
++
+
+
+
+
+
++
++
++
+++
+++
sharks
+++
+++
+++
+++
+++
+++
++
++
++
++
++
++
tarpon
+++
+++
+++
+++
+++
+++
++
+
+
++
Wahoo
+
+
+
+
+
+
+
+++
+++
+++
++
++
yellowtail snapper
+
++
+++
+++
+++
+++
+++
++
+
+
+
+

+ Fair

++ Good

+++ Excellent