Captain Dan's Blog
Monday, July 27, 2015 - 9:22pm
sharks!!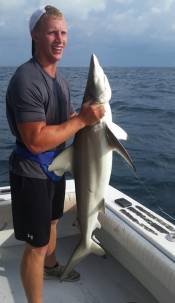 Ysesterday we did another 6hr trip. Again the shark fishing was red hot. We caught and released 9 black tips up to 70lbs. Most of the fish were caught on live blue runners.

As Seen On TV Videos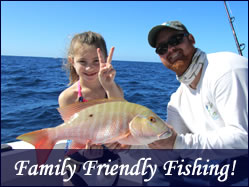 sharks
is RED HOT
right now !!!!!
Have a question? Click here to email Captain Dan Directly.
Fishing Calendar

Jul
Aug
Sep
Oct
Nov
Dec
Jan
Feb
Mar
Apr
May
Jun
amberjack
+++
++
++
++
+
++
+
+
++
+++
+++
+++
black fin tuna
+
+
+
+
++
+++
+++
+++
+++
+++
++
++
cobia
+
+
+
+
+
+
++
+++
+++
+++
++
++
dolphin / mahi mahi
+++
+++
++
+
+
+
+
+
+
++
+++
+++
grouper
+
+
+
+
+
++
++
+++
+++
+++
+++
++
king fish
+
+
+
+
+
++
++
+++
+++
+++
++
++
mangrove snapper
+++
+++
++
+
+
+
+
+
+
+
+
++
marlin
+++
+++
++
+
+
+
+
+
+
+
++
+++
Mutton Snapper
++
++
++
++
++
+++
+++
+++
++
++
+++
+++
permit
+++
+++
++
+
+
+++
+++
+++
Sailfish
+
+
+
+
++
++
++
+++
+++
+++
++
+
sharks
+++
+++
+++
++
++
++
++
++
++
+++
+++
+++
tarpon
+++
+++
+++
++
+
+
++
+++
+++
+++
Wahoo
+
+
+
+
+++
+++
+++
++
++
+
+
+
yellowtail snapper
+++
+++
+++
+++
++
+
+
+
+
+
++
+++

+ Fair

++ Good

+++ Excellent