Captain Dan's Blog
Tuesday, September 1, 2015 - 6:52pm
Full day Mahi Mahi
With the little bit of storms we got here in Key West gone. I was glad to be getting back out on the water. We headed south today looking for mahi mahi and that is just what we found. The fishing started a little slow with a few bights in the first hour of fishing. Not long after that we got red hot and stayed that way the rest of the day. We must have caught 40 mahi today keeping a few big ones and letting most of the small ones go.

As Seen On TV Videos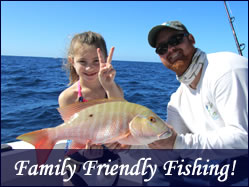 sharks
is RED HOT
right now !!!!!
Have a question? Click here to email Captain Dan Directly.
Fishing Calendar

Sep
Oct
Nov
Dec
Jan
Feb
Mar
Apr
May
Jun
Jul
Aug
amberjack
++
++
+
++
+
+
++
+++
+++
+++
+++
++
black fin tuna
+
+
++
+++
+++
+++
+++
+++
++
++
+
+
cobia
+
+
+
+
++
+++
+++
+++
++
++
+
+
dolphin / mahi mahi
++
+
+
+
+
+
+
++
+++
+++
+++
+++
grouper
+
+
+
++
++
+++
+++
+++
+++
++
+
+
king fish
+
+
+
++
++
+++
+++
+++
++
++
+
+
mangrove snapper
++
+
+
+
+
+
+
+
+
++
+++
+++
marlin
++
+
+
+
+
+
+
+
++
+++
+++
+++
Mutton Snapper
++
++
++
+++
+++
+++
++
++
+++
+++
++
++
permit
++
+
+
+++
+++
+++
+++
+++
Sailfish
+
+
++
++
++
+++
+++
+++
++
+
+
+
sharks
+++
++
++
++
++
++
++
+++
+++
+++
+++
+++
tarpon
+++
++
+
+
++
+++
+++
+++
+++
+++
Wahoo
+
+
+++
+++
+++
++
++
+
+
+
+
+
yellowtail snapper
+++
+++
++
+
+
+
+
+
++
+++
+++
+++

+ Fair

++ Good

+++ Excellent