PRIVATE TRIPS ONLY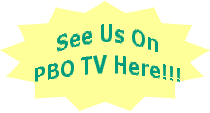 Current Weather

Captain Dan's Blog
Sunday, January 21, 2018 - 5:19pm
January 21st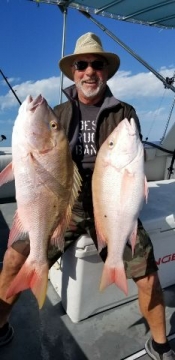 We had a great time on our 4 hour trip this morning. Our friends from Ocala wanted to catch some fish for the dinner table. We anchored up in a couple different spots along the edge of the reef. Our charter caught 2 big mutton snapper for the ice box and released a big red grouper, black grouper, and sharpnose sharks. We also hooked a giant sawfish and fought him for 15 minutes before the fish finally wore through the 100 pound monofilament. The fishing has been great and the snapper have been the star of the show. Get down here and not only battle some big fish, but eat what you catch as well!

As Seen On TV Videos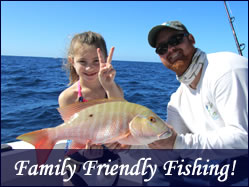 Snapper
is RED HOT
Right Now !!!!!
Have a question? Click here to email Captain Dan Directly.
Fishing Calendar

Jan
Feb
Mar
Apr
May
Jun
Jul
Aug
Sep
Oct
Nov
Dec
amberjack
+
+
++
+++
+++
+++
+++
++
++
++
+
++
black fin tuna
+++
+++
+++
+++
++
++
+
+
+
+
++
+++
cobia
++
+++
+++
+++
++
++
+
+
+
+
+
+
dolphin / mahi mahi
+
+
+
++
+++
+++
+++
+++
++
+
+
+
grouper
++
+++
+++
+++
+++
++
+
+
+
+
+
++
king fish
++
+++
+++
+++
++
++
+
+
+
+
+
++
mangrove snapper
+
+
+
+
+
++
+++
+++
++
+
+
+
marlin
+
+
+
+
++
+++
+++
+++
++
+
+
+
Mutton Snapper
+++
+++
++
++
+++
+++
++
++
++
++
++
+++
permit
+
+++
+++
+++
+++
+++
++
+
Sailfish
++
+++
+++
+++
++
+
+
+
+
+
++
++
sharks
++
++
++
+++
+++
+++
+++
+++
+++
++
++
++
tarpon
+
++
+++
+++
+++
+++
+++
+++
++
+
Wahoo
+++
++
++
+
+
+
+
+
+
+
+++
+++
yellowtail snapper
+
+
+
+
++
+++
+++
+++
+++
+++
++
+

+ Fair

++ Good

+++ Excellent