PRIVATE TRIPS ONLY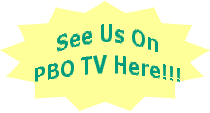 Current Weather

Captain Dan's Blog
Wednesday, June 21, 2017 - 7:57pm
Wednesday 21st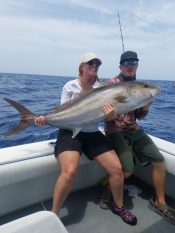 The seas finally settled and we were able to go back to our normal ways offshore. Our friends from New York had a great day of bottom fishing. They caught 4 nice mutton snapper for the dinner table. They also released some big amberjacks up to 50 pounds and released a big sandbar shark!

As Seen On TV Videos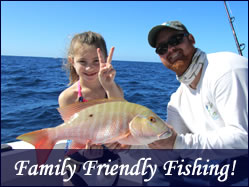 Tuna&Snapper
is RED HOT
Right Now !!!!!
Have a question? Click here to email Captain Dan Directly.
Fishing Calendar

Jun
Jul
Aug
Sep
Oct
Nov
Dec
Jan
Feb
Mar
Apr
May
amberjack
+++
+++
++
++
++
+
++
+
+
++
+++
+++
black fin tuna
++
+
+
+
+
++
+++
+++
+++
+++
+++
++
cobia
++
+
+
+
+
+
+
++
+++
+++
+++
++
dolphin / mahi mahi
+++
+++
+++
++
+
+
+
+
+
+
++
+++
grouper
++
+
+
+
+
+
++
++
+++
+++
+++
+++
king fish
++
+
+
+
+
+
++
++
+++
+++
+++
++
mangrove snapper
++
+++
+++
++
+
+
+
+
+
+
+
+
marlin
+++
+++
+++
++
+
+
+
+
+
+
+
++
Mutton Snapper
+++
++
++
++
++
++
+++
+++
+++
++
++
+++
permit
+++
+++
+++
++
+
+
+++
+++
Sailfish
+
+
+
+
+
++
++
++
+++
+++
+++
++
sharks
+++
+++
+++
+++
++
++
++
++
++
++
+++
+++
tarpon
+++
+++
+++
+++
++
+
+
++
+++
+++
Wahoo
+
+
+
+
+
+++
+++
+++
++
++
+
+
yellowtail snapper
+++
+++
+++
+++
+++
++
+
+
+
+
+
++

+ Fair

++ Good

+++ Excellent