Friday, March 29, 2013 - 2:59am
Action on the reef !!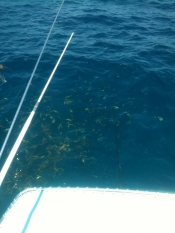 Yesterday we fished the reef in 60ft of water. We caught 2 nice mutton snapper, 30 yellow tails, released 5 red grouper and a black grouper. The weather was a bit ruff but the action was non stop !!!